Connect with your growth consultant in minutes.
Jared Simpson - Gaming Card Land
"These guys have been amazing for our business as we have seen some excellent results. I wouldn't hesitate to recommend them and I already sent a few of my close friends. Well done guys - I love the passion for business growth and sales so keep it up. We look forward to hitting our next goal!"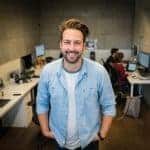 Daniel Wyatt - DW Roofing
"Our Growth Consultants helped our brand new construction business generate a ton of leads in an ultra-competitive market. Sam and Jason are absolute legends to work with. With a relatively low budget in our market, they have somehow managed to help us generate more leads than a majority of our competitors and we're super happy with the results. Thanks guys! "
Choose a goal to learn how we can help.
Answer a few questions and schedule a call.