Productive meetings to help you reach your goals.
At a growth stage in your business and not sure what to do next?
Or maybe you are feeling overworked and need to take steps of removing yourself from the day-to-day activities.
Our Growth Consultants understand the evolutionary stages of business and provide advice that will help you build a business for the life it provides, not the life it takes away.
Schedule a call today and get started.
SYSTEM DESIGN, OPTIMIZATION, AUTOMATION
Quickly boost revenue and reduce costs.
Automation systems handle the redundant tasks and strengthens relationships with potential customers.
Growth Consultants creates your "current business situation" map to make recommendations for efficiency and revenue-generating opportunities.
System mapping (blueprints)
Process analysis and recommendations
Advanced automation systems
ADVANCED GROWTH MARKETING STRATEGY
Diversify your marketing and implement impactful growth strategies.
When business is going well it's important to diversify your marketing as much as possible so you are not reliant on one (or just a few) lead source.
We create strategies based on three core factors:
Potential Impact
Time to Implement
Cost involved
When we have found opportunities we form an execution strategy to monitor the performance of campaigns and move onto better solutions quickly.
This is one of the most valuable services we offer. See if your business qualifies to get started.
Create the company you envision.
Unsure what the next steps are to grow your business? Thankfully we have see this time again and have figured out the formula.
Our Growth Consultants listen to your vision and designs the strategy to get there.
Jared Simpson - Gaming Card Land
"These guys have been amazing for our business as we have seen some excellent results. I wouldn't hesitate to recommend them and I already sent a few of my close friends. Well done guys - I love the passion for business growth and sales so keep it up. We look forward to hitting our next goal!"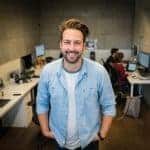 Daniel Wyatt - DW Roofing
"Our Growth Consultants helped our brand new construction business generate a ton of leads in an ultra-competitive market. Sam and Jason are absolute legends to work with. With a relatively low budget in our market, they have somehow managed to help us generate more leads than a majority of our competitors and we're super happy with the results. Thanks guys! "
Designed to make a real impact on your business.
Choose a goal to learn how we can help.
Answer a few questions and schedule a call.