Dear business builder,
Business is hard. Really hard.
You may be concerned about where your next customer will come from.
Or the best way to grow your business.
But you're being pulled a bazillion (now a word) directions...
Should I blog? Focus on SEO? Run ads on Facebook? Start a podcast?
Document my whole flippin' life on Instagram?
Ah, never-mind I need a shiny new website!
Yep - that's it!
That's exactly what I need to get customers!
*oh geez, please help this person*
Here's the thing, most entrepreneurs have a seriously bad case of shiny object syndrome mixed with a "I can do everything" type of thinking.
Soon they're bashing their head into a wall feeling overwhelmed with all the things "they have to do".
Or maybe that's not you.
Maybe your business is thriving and you just want more.
More freedom.
More time with your family.
More memories.
More legroom.
Whatever the case is for you, the reality is you are reading this right now because your business isn't where you want it to be...
And instead of experiencing the pain that comes with the trial-and-error / cross your fingers method (and potentially hiring a psychiatrist)..
Grow your business 10X faster, better and smarter by consulting with experts in business growth, starting a company and building a life that empowers you to reach your goals.
What are you waiting for?
Get in touch with us and lets get you matched up with the right consultant for your business!
Jared Simpson - Gaming Card Land
"These guys have been amazing for our business as we have seen some excellent results. I wouldn't hesitate to recommend them and I already sent a few of my close friends. Well done guys - I love the passion for business growth and sales so keep it up. We look forward to hitting our next goal!"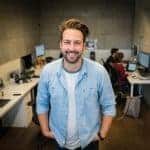 Daniel Wyatt - DW Roofing
"Our Growth Consultants helped our brand new construction business generate a ton of leads in an ultra-competitive market. Sam and Jason are absolute legends to work with. With a relatively low budget in our market, they have somehow managed to help us generate more leads than a majority of our competitors and we're super happy with the results. Thanks guys! "
Take the next steps and schedule a free strategy call by clicking the button below.
STARTUP BUSINESS CONSULTING
Your shortcut to achieving unthinkable heights.
Think of our Growth Consultants as partners in your business. When we have our first meeting, our goal is to understand your business, solidify concrete goals and make meaningful recommendations to reach your goals.
Specialties:
New business consulting
System efficiency mapping
Lead Generation and Sales Strategy
Business plans
Company strategy
A logical approach saving you time, money and frustration.
Where should you spend your marketing dollars and focus your time to have the most impact with the least amount of effort?
Our Growth Consultants identify "quick wins" and high impact opportunities so you can maximize your budget and enjoy some seriously impressive results.
"Quick Wins" Analysis
High impact opportunities and strategy
Analytics and key metric plans
Advanced digital strategy with clear goals
A surefire way to grow your business in record time.
Having a coach while you or your team executes on the strategy will allow you to achieve your goals much faster and with more assurance.
We coach clients to identify and capitalize on "quick wins" and high impact opportunities.
When you join our marketing coaching program, we are confident you will double your sales or we will provide a 100% refund.
SYSTEM DESIGN, OPTIMIZATION AND ENHANCEMENT
The easiest way to quickly boost revenue and reduce costs.
Systems and processes are the core foundation of every business.
Growth Consultants creates your "current business situation" map to make optimal recommendations so you can reduce operations cost while making a positive impact on revenue.
System mapping (blueprints)
Process analysis and recommendations
Advanced automation systems
A custom-designed strategy with a focus on time, impact and potential revenue.
We take a high-level view of your business, understand your goals, where your at and what you can invest so we can make recommendations that will have the most impact on your business.
We need to understand these things in order to make recommendations best for you.
There is no charge for this.
-The Growth Consultants Team
Choose a goal to learn how we can help.
Answer a few questions and schedule a call.